Waterproof Silicone Shoe Covers
£1699

£16.99
IMPORTANT - Coronavirus : note published on the 01/10/2023. We would like to inform you that our online shop continues its activity without any problems. We take care of sales, commercial follow-up and shipping.

Discover Waterproof Silicone Shoe Covers! Always keep your shoes clean. 
Want to keep your white sneakers clean? Even in rainy weather? These Waterproof Silicone Shoe Covers are the perfect solution. Fully waterproof, perfect for keeping your shoes dry and clean.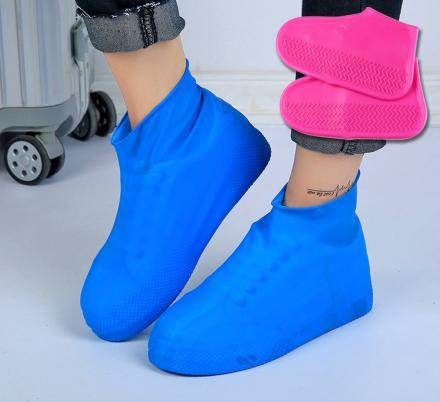 Essential for cyclists or runners in the rain, workers working in the mud, or hikers. Or quite simply, for people who want to protect their shoes from rain or mud.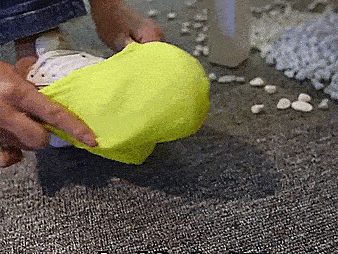 The shoe covers are stretchy, made from super soft and thick silicone. They are perfectly waterproof. Keep your shoes clean and shiny. The non-slip soles prevent you from slipping, no matter what type of surface you walk or run on.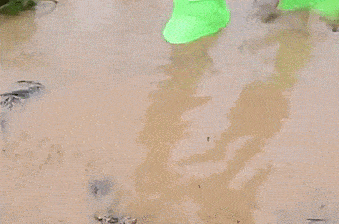 Easy to put on. Make sure the silicone shoe cover is flat against the sole. Start on your toes and roll it all the way over the rest of your shoe. Also easy to remove. Waterproof Silicone Shoe Covers are reusable. Just roll them up, and stow them in your purse or backpack.
The Waterproof Silicone Shoe Covers are available in small, medium or large to fit all shoe sizes. The small size is intended for children's shoes, from 18 to 30. The medium size for women's shoes, from 35 to 42. The large size for men's shoes, from 42 to 45.
The silicone shoe covers are super stretchy and designed for outdoor use. Available in four different colors. They are made of premium silicone with non-slip soles. Put them on and take them off easily.
SIZE GUIDE:
- Size S (child): 18 to 30
- Size M: 35 to 42
- Size L: 42 to 45
OUR GUARANTEE:
We strive to offer you the most innovative products on the market. We give you the guarantee that you will be 100% satisfied. If you are not satisfied for any reason, contact us and we will resolve your issue.
This is a limited time offer. Order yours while there's time.
GET THEM BEFORE WE RUN OUT OF STOCK!