Mini Magnetic Phone Holder
£1899

£18.99
IMPORTANT - Coronavirus : note published on the 23/09/2023. We would like to inform you that our online shop continues its activity without any problems. We take care of sales, commercial follow-up and shipping.
Tired of phone holders blocking your CD player after installation? Suction cups that don't fit on the dashboard? Bulky brackets that don't attach to the air vents?

With its new smart design, discover the Mini Magnetic Phone Holder. With a new intelligent design, it is practical and meets your needs.
This product gallows for safer and more enjoyable driving. It is made of a solid zinc alloy, and a silicone surface with magnets on the underside. It holds your phone smoothly, even if you hit an obstacle.
CHARACTERISTICS:
Multifunctional Magnetic Holder
The Magnetic Phone Holder is small and practical. Can be used, not only to hold your phone, but also your keys or other metal objects. It is easy to use and gives your smartphone stability at all times. This allows you to make calls or drive safely.
Ultra slim design
Thanks to its ultra slim design, you can stick it easily to the dashboard, or any flat surface in your home. The Magnetic Phone Holder is easy to install and keeps your phone secure. You can place it in your bedroom, kitchen, on the door, window, etc., to hang your keys or any other metal object.
Strong magnet
The Magnetic Phone Holder securely holds your phone without dropping it, even under shock or vibration.
Strong self-adhesive attachment
This product is easier to use than any other magnetic car holder. It has a solid rubber base and a powerful magnetic head for optimal support of your devices.
Easy to install
The Magnetic Phone Holder is easy to install. No tools needed. Just stick it on any flat surface. Can be used in your car, kitchen, bedroom, office, etc.
INSTRUCTIONS FOR USE :
Thoroughly clean the surface on which you are going to stick the support.

Peel off the label and stick the backing where you want it.

Place the magnetic metal plate between the phone and the case.

The Phone Holder firmly holds your phone without dropping it.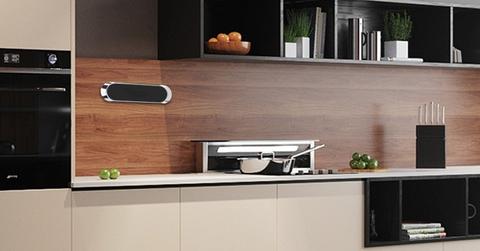 SPECIFICATIONS:
Materials: Zinc alloy + N50 magnet + Silicone

Weight: 38 G

The package includes: 1 x Mini Magnetic Phone Holder
OUR GUARANTEE:
We strive to offer you the most innovative products on the market. We give you the guarantee that you will be 100% satisfied. If you are not satisfied for any reason, contact us and we will resolve your issue.
This is a limited time offer. Order yours while there's time.
GET IT BEFORE WE RUN OUT OF STOCK!