Green Tea Cleansing Mask
£1549

£15.49
IMPORTANT - Coronavirus : note published on the 23/09/2023. We would like to inform you that our online shop continues its activity without any problems. We take care of sales, commercial follow-up and shipping.

KEEP YOUR FACE CLEAN

Before use: Dilated pores and blackheads
After use: Tightens pores and reduces blackheads
The skin on your face is extremely fragile and requires special care. Washing your face properly is essential for taking care of your skin. And also to make it smooth and spotless.
Discover the Green Tea Cleansing Mask, a natural solution to deep cleanse the face.

DO YOU HAVE THESE PROBLEMS?
Dilated pores
Acne and pimples
Black points
Natural ingredients
The Green Tea Cleansing Mask contains green tea extract, which helps to deeply cleanse the skin. It removes excess sebum and impurities and restores the skin's water and oil balance. It moisturizes and nourishes the skin.
Moisturizer
It effectively eliminates blackheads and excess sebum, improves the beauty of your face, and keeps your skin looking younger for longer.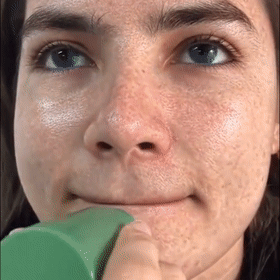 Easy to use
Wash your face thoroughly before applying the mask. Leave on for about 10 minutes and rinse off. The texture is fine and smooth, making it easy to spread and use.
Easy to handle
The rotating head of the product is more convenient to use and keeps your hands clean. Small and pretty, easy to handle.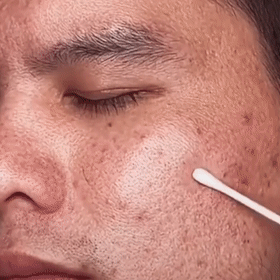 INSTRUCTIONS FOR USE
Step 1: Spread the paste on the face.
Step 2: Apply evenly and leave on for about 10 minutes.
Step 3: Rinse off with water.
Use the Green Tea Cleansing Mask at regular intervals
Oily skin: 
Recommended use: 2 to 3 times a week
Dry skin:
Recommended use: 1 to 2 times per week
Combination skin:
Recommended use: 2-3 times per week for the T-zone and 1-2 times per week for the U-zone
Normal skin:
It is recommended to use it once a week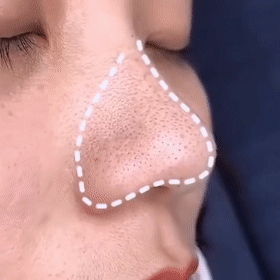 Deep cleaning.
BEFORE AND AFTER:

OUR GUARANTEE:

We strive to offer you the most innovative products on the market. We give you the guarantee that you will be 100% satisfied. If you are not satisfied for any reason, contact us and we will make sure to solve your problem.

This is a limited-time offer. Order yours while there's still time.

GET IT BEFORE WE RUN OUT OF STOCK!